Better Call Saul - Lawyer Up! DVDs, Blu-rays are Already In-the-Works for 'Season 2'
Before he was Saul Goodman, Walter White's fashion-forward "criminal" lawyer, he was Jimmy McGill, a small-time attorney hustling to champion his underdog clients, build his practice, and somehow make a name for himself. The first season's finale found Jimmy walking away from a lucrative job offer, vowing to Mike Ehrmantraut that his days of playing the game straight are over. Season 2 of Better Call Saul follows the twists and turns of Jimmy's journey toward becoming his Breaking Bad alter ego, along the way soaring to new heights and sinking to new lows.
AMC's Breaking Bad prequel spin-off has begun its sophomore season, airing its third episode tonight. Now odvdo.com has ALREADY begun taking pre-orders for releases of Better Call Saul - Season 2 on both DVD and high-def Blu-ray Disc. These listings are prior to the official Sony Pictures Home Entertainment announcement for the item, though, so instead of a street date odvdo.com merely says "This title has not yet been released. You may pre-order it now and we will deliver it to you when it arrives."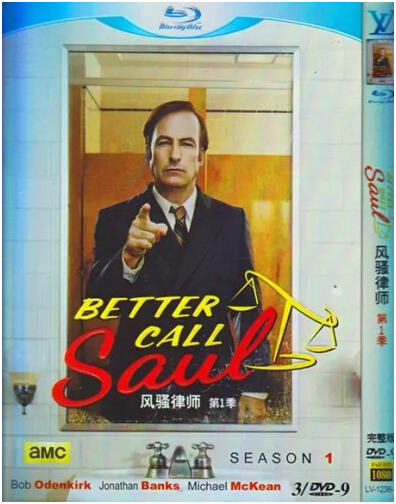 Price:

$4.99

Purchasing Better Call Saul Season 1 DVD Box Set requires only $4.99, which is 40%-60% of the price on eBay even plus the postage, in addition, we will present three most popular DVD movies. It will be a not bad choice for you to enjoy them by yourself, present them to your friends, sell them out or dropship(dropshipping) them to your clients.
Date:2016-3-3 【Return】